Media & Events
On Friday, Sept 1, R.A.W. held a drive in Palm Desert, CA to collect items for the victims of Hurricane Harvey. A 26 ft truck was rented and before it was done, enough donations to fill 4 trucks were received. R.A.W.'s truck was filled within two hours. Fortunately the Marriott Hotel stepped up to receive the additional and will, jointly with other Coachella Valley Hotels, organize trucks to Texas.
R.A.W. is headed to San Antonio where R.A.W. wounded veteran Bob Ehrig will follow R.A.W.'s truck in their own truck of donations into Houston. Bob has arranged for local wounded veterans to meet the truck to help unload once it arrives.
Truck is being driven by Ron Fairly, a member of R.A.W.'s Board of Directors and accompanied by Maggie Lockridge, R.A.W.'s Founder. The United Way of Texas is arranging a destination according to each relief center's needs.
NEW! NIGHT OF HONOR
Several media organizations reported on our Night of Honor, honoring Bryan Anderson. Click on the images tv/print coverage!
Click HERE for the Desert Sun Article about this important event!
Click HERE for more details about this important event!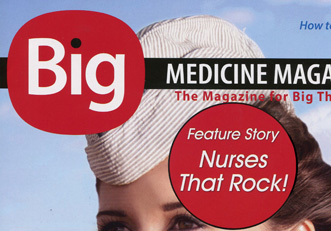 Nurses That Rock!
Click on the image to read a great article about RAW and Maggie Lockridge and the lives they've changed.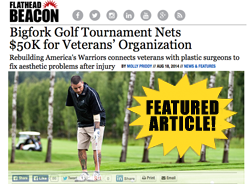 Chesnos Invitational
Click on the image to read the complete article about the Frank and Kathie's Chesnos Invitational at the Eagle Bend Country Club in Bigfork, Montana.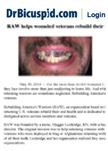 Dr. Bicuspid
click on image to read about our need for Dentists. Dr. Bicuspid's popular site helped us find new dentists to donate their services!